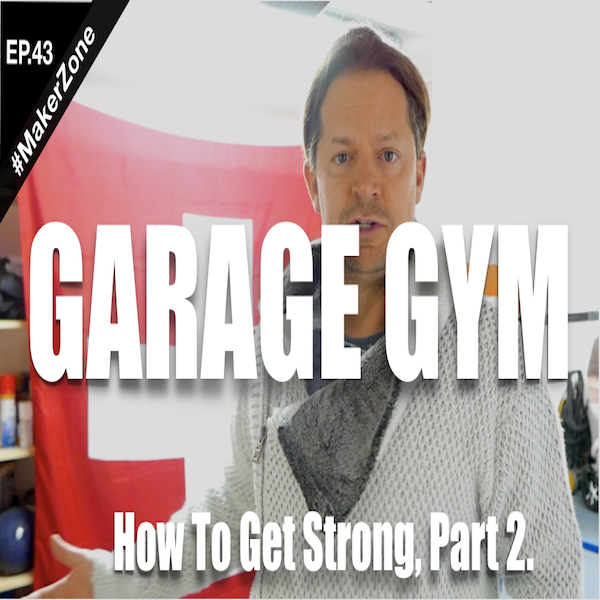 EP.43 Get Strong in 2018, Part 2 - Setting up a Home Gym⎜#MakerZone
Today I share my Top 10 Tips for setting up an effective garage gym for compound exercises (squats & deadlifts) for under a grand. I show you how I did it, with all the little extras like weight-changer, sawhorses, filming, mats, lighting, & more.
If you are that 30-50 year-old "Corporate Warrior" / Parent fighting against the time stress and energy void caused by office life - this mini-series is made for you. It's a How To Guide to re-invent yourself through strength training at home - with components of weightlifting, powerlifting and aerobics work - all rolled into one.  
My name is David Bruno and I am an entrepreneur, startup coach and investor.
Twitter: twitter.com/@SuperDaveBruno
LinkedIn: https://ch.linkedin.com/in/david-bruno
Music by Hogan Grip - "Stance Gives You Balance"  via https://freemusicarchive